fotos de USA - Washington (91)
|
Foto galería home

Subir nueva foto Por The Summit at Snoqualmie | Para otro ski resort
The Summit at Snoqualmie Foto: 'Big wide runs at Snoqualmie Pass Washington State' de RonLee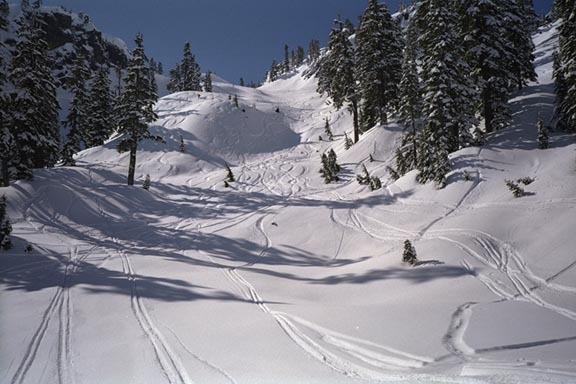 Big wide runs at Snoqualmie Pass Washington State
USA - Washington | The Summit at Snoqualmie
Nota media:

3.0

(utiliza las estrellas para votar)
Comentarios recientes
2004-11-25
2004-07-25
wogboy
the short runs are better mate, more ciggie breaks on the chairlift mate
2003-10-16
O.
Long runs... Stevens pass...??? Try Baker, Crystal, or even Mission Ridge all three have three times the vert and half the crowd. If you want quick access from Seattle you can't beat Alpental.
2003-09-23
Jeff
Very nice, but he forgot to mention how short the runs were too. If you want good boarding in Western Washington, go to Stevens Pass. If you want a quick drive from Seattle and convenience after work one winter evening, hit Snoqualmie. :roll:
2003-09-22
very nice!