Ver
Todos los Nozawa Onsen fotos (36)
|
fotos de Japan - Nagano (158)
|
Foto galería home

Subir nueva foto Por Nozawa Onsen | Para otro ski resort
Nozawa Onsen Foto: 'bring the kids!' de Peter Douglas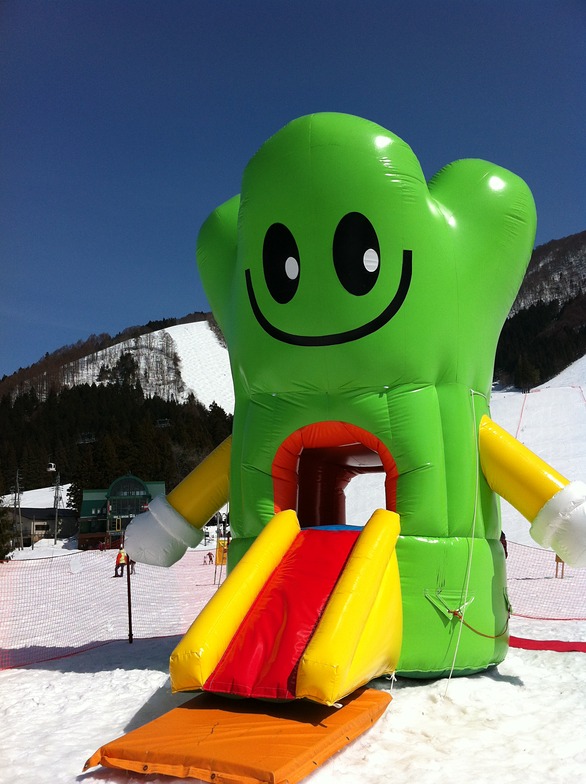 bring the kids!
Japan - Nagano | Nozawa Onsen
Nota media:

3.0

(utiliza las estrellas para votar)
The kids' area at Hikage is great for the really little ones, with play areas and inflatables like this one - Nasuki, a pickled vegetable. I kid you not. This is an inflatable pickled vegatable. Gotta love Japan...