Resumen de Nieve Mundial
Hemos creado esta página para ayudarle a encontrar las mejores condiciones de nieve. Combina datos pasados, presentes y futuros de Snow-Forecast.com con actualizaciones regulares. La página de Resumen de Nieve se actualiza los lunes y jueves para todas las principales estaciones de esquí. Reportes de Nieve en vivo están mostadoas en tiempo real cuando este entregado por Twitter por nuestra red global de periodistas. La lista de Selección de Estaciones enseña las estaciones de esquí alrededor del mundo donde se pronostica nueva nieve, se reporta nieve en polvo y las últimas profundidades de nieve.

SNOW NEWS UPDATED 25 JUNE 2018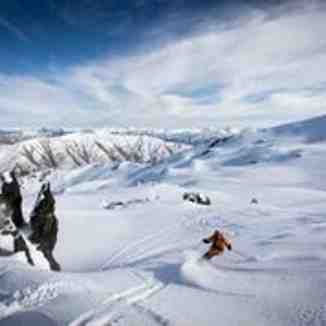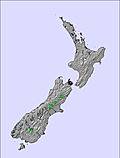 INTRODUCTION Winter arrived again in New Zealand, with a cold and windy Sunday delivering another round of fresh snow. Cool conditions in Australia helped maintain their existing snow, aided by artificial production. A number of resorts in South America saw their opening weekends, with several in line for heavy accumulations this week. Fresh snow and poor visibility dominated our Austrian resorts, though once this clears it looks as though Tuesday may deliver a bluebird powder day over Kaprun.
AUSTRIA After a brief reprieve, heavy cloud had once again returned over the Austrian glaciers on Monday 25th, with visibility over Hintertux (235cm) down to almost nil, with Kaprun (165cm) faring only marginally better. On the plus side, there was the potential for this cloud to deliver some welcome fresh snow, a decent accumulation of which had already began to settle over Kaprun by lunchtime, with other resorts also in line. After what is expected to be a sunny Tuesday, it looks as if the cloud will linger for some time longer over the course of the week.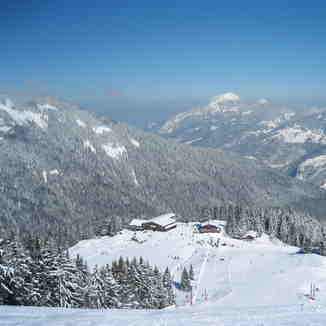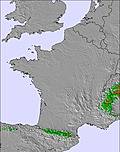 FRANCE Les Deux Alpes (0/260cm) and Tignes (0/190cm) both saw their summer seasons begin this past weekend, with sunny skies over both. The Deux Alpes glacier in particular was looking in great shape, with 19 lifts serving a range of pistes as well as their massive snowpark.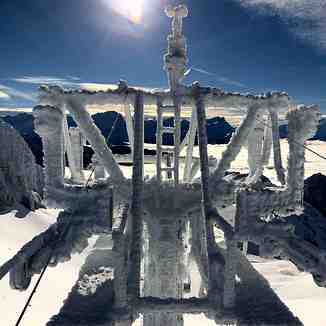 SWITZERLAND Wispy cloud lingered over the Klein Matterhorn on Monday 25th June, though luckily this did not severely impede visibility. A slighter expanded ski area was open, with 17km of pistes served by 11 lifts.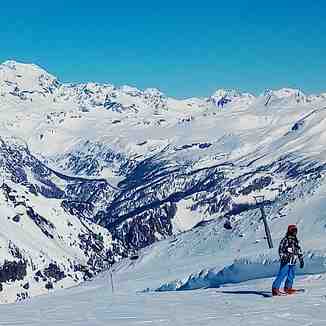 ITALY Heavy cloud cover led to limited visibility over Passo Stelvio (50/200cm), substantially limiting visibility. Forecasts indicated the potential for a light dusting of snow, though this had not materialized during the morning. Tuesday and Wednesday look set to be far more favourable, with cloud cover returning on Thursday

NORTH AMERICA Blackcomb glacier continued to open for freestyle camps, with access available in the mornings. The sunny skies that have been a fixture look set to change, with cloud expected for much of the week. Timberline (53cm) continued to operate three lifts serving their terrain park at summit level, with sunny skies that look to continue for the whole week.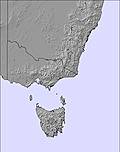 AUSTRALIA Though resorts across Australia have not seen any substantial recent snowfall since their previous storm, temperatures had remained low on the days leading into Monday 25th June, allowing the existing snow to remain in good condition, supplemented by substantial artificial snowmaking. In the meantime, the resorts have been further expanding their lift and trail offerings, with Perisher (76cm) now offering 32 lifts serving 51 trails. The skies are looking to stay clear for the early part of the week, with new snowfall currently expected to arrive on Thursday.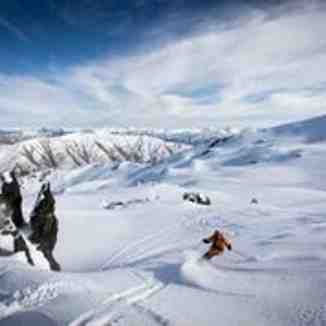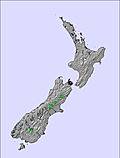 NEW ZEALAND Much of our New Zealand resorts saw a snowy Sunday, with 15-30cm falling at higher altitudes. Coronet Peak (40/80cm) now has 18 of 22 trails now open, giving some of the best terrain across the country, while other resorts are similarly moving towards full opening. The resorts that saw snowfall over the weekend also experienced heavy wind, impacting the coverage. Pockets of fresh powder can be found across the mountain, while other trails were more windblown and hard packed. A number of resorts are still yet to open, with several in the need for another storm to provide sufficient coverage. More snow was forecast to fall across Monday into the night, with clouds lingers over Tuesday.

SOUTH AMERICA Fresh snow fell over parts of Argentina on the 22nd, helping to improve Chapelco,'s coverage prior to its opening. Cerro Catedral (10/40cm) also saw great snow conditions, allowing the resort to open it,'s beginner section earlier than planned. Cerro Catedral and Chapelco are expecting a consistently snowy week, growing heavier as the week progresses. Some of our featured Chilean resorts also saw fresh snow, with La Parva (30/40cm) recording 25cm on their upper slopes, with great skiing on offer across the mountain. Valle Nevado (60/90cm) also saw great snowfall for their opening weekend, with 14cm falling over its opening weekend, with 13/17 lifts now operational. The forecast for the week is predominantly sunny, with temperatures sitting on or around freezing. Nevados de Chillan looks to be the exception, with the resort currently set for a very snowy Tuesday, with the potential for upwards of 50cm to fall.