Resumen de Nieve Mundial
Hemos creado esta página para ayudarle a encontrar las mejores condiciones de nieve. Combina datos pasados, presentes y futuros de Snow-Forecast.com con actualizaciones regulares. La página de Resumen de Nieve se actualiza los lunes y jueves para todas las principales estaciones de esquí. Reportes de Nieve en vivo están mostadoas en tiempo real cuando este entregado por Twitter por nuestra red global de periodistas. La lista de Selección de Estaciones enseña las estaciones de esquí alrededor del mundo donde se pronostica nueva nieve, se reporta nieve en polvo y las últimas profundidades de nieve.
SNOW NEWS UPDATED 15 SEPTEMBER 2021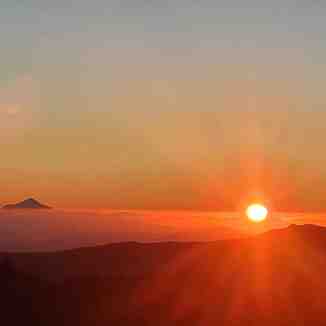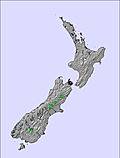 INTRODUCTION We're moving deeper into the northern hemisphere's autumn (by the meteorological measure, the astronomical version will converge from next week) and the southern hemisphere's spring. For the first time in several months, the number of resorts open in the northern hemisphere for the start of the 21-22 season is actually growing as glacier centres start re-opening. That's normal for this time of year, it's less common in the southern hemisphere in September but it is the case as around 20 ski areas in New Zealand and the Australian state of Victoria have reopened thanks to lockdown easing.
SOUTHERN HEMISPHERE INTRO The news for the southern hemisphere has been mostly good in terms of both snowfall and pandemic restrictions. Most ski areas have had more snow flurries, and two more regions - New Zealand and the Australian state of Victoria, have allowed their ski areas to re-open, nearly doubling the number of centres open for the final weeks of the season, only ski areas in New South Wales, unfortunately, remain in lockdown. Some light snowfall has been reported in all the main ski regions over the past week, but there has also been warmer weather with many seeing a thaw and strong winds seems to have been a factor since the weekend at times in Argentina, Australia, Chile and New Zealand. We're now mid-way through September which means ski areas in Australia and South America would be usually coming near to their season ends anyway with 95% of centres in the southern hemisphere usually closing over the next three weekends.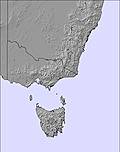 AUSTRALIA REPORT The big news for Australian skiing was that centres in Victoria got permission to open again from last Friday. This came after some fresh snowfall in the middle of last week. Gale force winds were a problem for a time during the re-opening weekend but other than that, excellent conditions were reported and there was more snowfall at the start of this week Mt Buller (15/64cm / 6/26") reported bookings coming in quickly as soon as it was announced that regional Victoria could ease out of lockdown and get back onto the slopes (the largest city there, Melbourne) remains closed. The resort reports "a good Spring cover of up to 64cms/26" of snow on popular runs including Bourke Street, Shakey Knees, Little Buller Spur and the Summit." It had 8 lifts running for reopening on Friday. Buller Ski Lifts General Manager Laurie Blampied confirmed the ski area will soon be back in action, "We can't wait to have regional Victorians back on the slopes on Friday morning. It's wonderful news for our community to be open for business again and welcoming skiers and boarders back to the slopes for Spring."All visitors to Victoria's ski resorts are asked to show proof of address and to follow all COVID safety guidelines including checking in, masks, and distancing. All visitors coming from regional Victoria must show a negative COVID test taken within the previous 72 hours of arrival at the resort in order to enter. Children under 12 years do not require a test. Visitors from metropolitan Melbourne and the Greater Shepparton area are not able to travel under the current health guidelines and are not allowed entry. Falls Creek (52/80cm / 21/32") currently has the most terrain open (19km/12 miles) and the deepest snow base remaining of an open Aussie area. The small ski areas in Tasmania, which have remained open throughout the season while the larger ski states have closed, have had more light to moderate snowfall allowing Ben Lomond to keep nursery slopes open. In New South Wales there's no re-opening date yet and the remaining normal 2021 ski season is fast running out. Thredbo has said they plan to be ready to re-open when permitted (The hope is in the next week or so), whilst the biggest area, Perisher, which has the most terrain open of any centre in the world through July and August, remains quiet. It usually stays open to the first or second weekend in October and managed to stay open pretty much all of the last winter when ski areas in Victoria were mostly closed.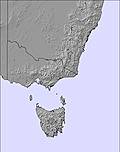 AUSTRALIA FORECAST After the snowy start to the week, it is looking sunny for the week ahead with daytime temperatures that will impact on snow cover, although overnight we should be back just below freezing.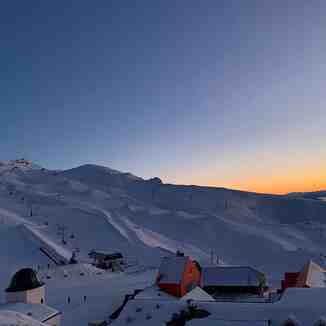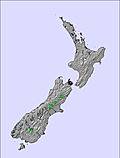 NEW ZEALAND REPORT It has been quite wild weather in New Zealand over the past week with a real mix of wind, rain and snow. Indeed when ski centres were released from lockdown last Wednesday some weren't able to open for several days due to gales, blizzards and even rain/wet snow damaging the ski surface. By Friday though things were generally more wintery, with the precipitation falling as snow in most areas and most centres were able to open Mt Hutt (50/245cm / 20/98") currently has the most terrain open of any ski area in the country with 36km, and one of the deepest reported upper-slope snow depths in the world too Coronet Peak (15/80cm / 6/32") had been expecting to be the first ski field to re-open at 8 am last Wednesday, with First Tracks and all lifts spinning, and the last night-ski of the season operating on Wednesday evening, but it was hit by the gale-force winds. Now with 35km of slopes open it's one of the biggest ski areas in the world currently open. Operating under Level 2 restrictions is a different experience from the norm for ski areas in New Zealand, which had been able to operate without indoor mask-wearing and social distancing restrictions of two metres, in queues and around cafes, as they do now. The lockdown was a further financial blow to ski areas that had high hopes of a bounce-back season until the Trans-Tasman travel bubble closed almost as soon as it started. The three-week lockdown then hit over peak season with some areas reporting losses equating to about a third of their annual revenue. Ski centre operators say 2021 is now looking a lot worse than the 2020 season and that the financial hit will set them back "years".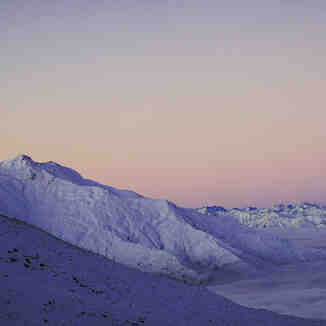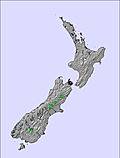 NEW ZEALAND FORECAST After the snowy start to the week the south island, where most of the ski areas are, looks like it should be largely dry for the remainder of the week, but thankfully cool too, with daytime highs just a little above freezing, night-times well below. The wintery weather will continue longer on the North Island where snow is expected to keep falling until Thursday/Friday with some quite good accumulations possible (20-30cm / 8-12 inches).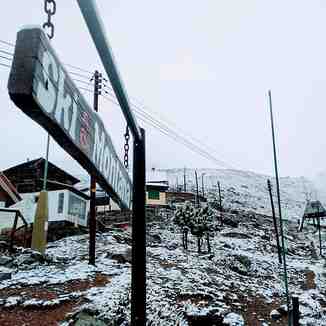 ARGENTINA REPORT It was a generally dry week last week in Argentina with temperatures warming up and the end of the season fast approaching. That said many did see some decent snowfalls over the past few days to start this week as a new front has moved through. At least for most areas, the 2021 season has been a much better one than 2020 with most enjoying nearly three months of operation, despite the dry first few months, compared to less than a month last winter for just a few. Only a couple of centres, most notably one of the country's largest, Las Lenas, which by some measures has the largest ski area in South America, haven't opened at all. Cerro Bayo (10/120cm / 4/48") has the deepest snow in the country following the big storms in late August but despite reporting thin cover Chapelco (0/35cm / 0/14") claims the most terrain open in the country with 35km (22 miles) of runs. Cerro Castor (10/75cm / 4/30") has the country's second deepest base but it is lessening with the warmer weather has been at over a metre last month. But all lifts are still operating and most runs open.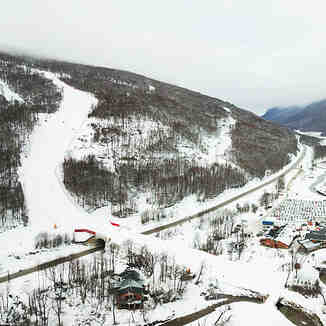 ARGENTINA FORECAST It's looking drier again for the remainder of this week with midweek sunshine and daytime highs reaching double digits above freezing. There's the possibility of more snowfall to end this week in a nice springtime mix of conditions.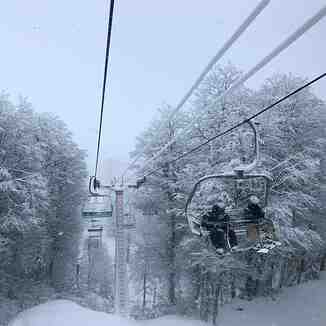 CHILE REPORT Conditions continue to be the best they've been all winter as we enter the final weeks of the season in Chile. It's been a largely dry week although some centres have had some snowfall over the past few days. Antillanca (40/130cm / 16/52") has the best snow depth in the county and in South America, whilst Corralco (30/70cm / 12/28") has the most terrain open in the country - 15km/16 miles of runs. Valle Nevado (40/80cm / 16/32") has 20km (13 miles) of runs still open too. Portillo (35/80cm / 14/32"), which unexpectedly re-opened, for local skiers only, after nearly two complete closed seasons just at the start of this month, remains open for a third week. Most of the country's ski areas are likely to close this coming weekend or next.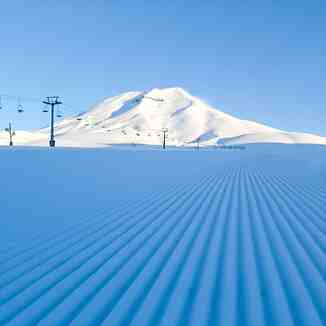 CHILE FORECAST The week ahead looks sunny but largely cold in Chile, with temperatures only climbing a degree or two above freezing on ski slopes in the daytime and dropping 5-10 degrees below overnight. There are signs of a bigger snowfall coming at the weekend with Nevados de Chillan one of those in line for possibly one of the biggest snowfalls of the season so far.

EUROPE INTRO It has been a fairly benign week for weather in the Alps after the stormy conditions 7-10 days ago. With Solden now the second area open in Austria, there are five glacier ski areas now open in the Alps. A third Austrian area, its highest The Pitztal, is due to open this coming weekend, as is Italy's Val Senales. For Pitztal the opening is a week earlier than planned, and "Due to the good snow conditions." More Alpine glacier ski areas will open later this month and we are waiting on the Galdhopiggen glacier re-opening Norway and in a few weeks the first areas in Finnish Lapland joining them for the 21-22 season, thanks to snow farming.

ALPS REPORT With generally dry, sunny weather it has been largely back to a pattern of daytime heat sometimes building to light afternoon snowfall as things cool each afternoon and evening up on the glaciers. Down in valleys temperatures have been back up to the high teens Celsius, in some cases the low 20s by the afternoon. We have an increase in the number of areas open in the Alps for the first time in several months with Solden (0/51cm / 0/20") opening for its eight-month season last Friday, September 10th, more than three weeks earlier than its planned October 4th date. The Schwarze Schneide I + II and Karleskogl lifts have been running, serving slopes 31 and 32, with access to the glacier ski area on the Rettenbach glacier via a free bus service if required. Solden joins Hintertux (0/105cm / 042") as the second open in Austria Hintertux with 20km/13 miles of slopes open, the most in Europe at present) and its due to be joined by the Pitztal glacier opening this coming weekend and the Kaunertal the weekend after. Hintertux continues to offer one of the biggest ski areas in the world at present with the biggest lift-served vertical. It is building to a big unveiling of its autumn terrain park and 21-22 season gear testing later this month. Three more Austrian glaciers, the Stubai, Molltal and Dachsteing glaciers, are expected to announce they'll open or reopen in the next few weeks, possibly days. In Switzerland Europe's highest slopes in Zermatt (0/150cm / 0/60") remain open as do those of neighbouring Saas Fee (0/230cm / 0/92"). Around half a dozen more Swiss glacier areas should be opening in October, but none are expected to until next month. You can access Zermatt's slope with summer skiing on the Plateau Rosà Glacier from the Italian side at Cervinia (0/150cm / 0/60") until this Sunday, September 19, after which access will be closed for less than four weeks before it re-opens on October 16, for what its hoped will this time be a very long winter season, rather one that grinds to a halt for more than six months at the end of October, as in 20-21. A second Italian area, Passo Stelvio (0/105cm / 0/42"), also remains open and should remain so to the end of next month. A third, Val Senales, is due to open for its 21-22 season this coming weekend. Ski areas in France won't open until next month when Les 2 Alpes and Tignes are both due to re-open their glacier slopes.

ALPS FORECAST it should remain predominantly dry and sunny up to the weekend for most areas in the Alps. Temperatures are close to freezing on glaciers but still quite warm in the valleys below. Again local weather systems at altitude may bring light snowfalls to glaciers in the late afternoon and evening, usually just delivering a few centimetres each time.
SCANDINAVIA REPORT Norway's Galdhopiggen glacier had hoped to re-open last weekend after closing temporarily due to snowmelt from the glacial ice, but so far there's no update on re-opening. Next weekend was the next target date. Levi and Ruka ski areas both plan to open for their 21-22 ski seasons on 8th October using snow farming - snow saved from last spring undercover. 1-2km runs should be open and the resorts will be hoping weather will be cold enough by then for fresh snowmaking on top and some natural snowfall.
SCANDINAVIA FORECAST Overnight lows at Galdhopiggen have been getting just below freezing but it has been quite warm in the daytime. That should be changing from midweek though, getting much colder with light snow showers forecast from Thursday on, making the prospects for re-opening much more promising.

USA / Canada

NORTH AMERICA INTRO The weather has remained largely warm and dry in North America but Loveland in Colorado, which will be hoping to start its 21-22 season in the next 4-8 weeks, did fire up its snowmaking system at the weekend during a slight drop in temperatures to check it was all in good order ahead of actually making snow either later this month or early next. The good news with the forest fires in California is that though not yet fully contained, Kirkwood reports the immediate threat appears to be passed. There has been some rain which has increased humidity - both positives for suppressing fires, but against that the risk level remains very high. There are no ski areas open in North America at present although several high-altitude centres in Colorado besides Loveland, including Arapahoe Basin, Keystone and Wolf Creek all hope to open in October. Currently, the only ski area with a confirmed October opening date however is Lake Louise in Alberta, Canada, which is targeting the final weekend of the month if conditions are good enough. It should be hosting the first world cup races in two years there a month later as the tour is due to return to North America, as is traditional, for the season-opening speed events, all being well.

NORTH AMERICA FORECAST The western Us has full sun in the forecast over the next seven days. Up high in the Rockies temperatures will drop down close to freezing but daytime highs will be in the 60s Fahrenheit so it's probably not quite cold enough for snowmaking yet and any machine-made snow is unlikely to last for a few more weeks until it's a few degrees cooler.